Melbourne, IA
Current Events
Pool will be opening May 26. May and June hours are Mon through Thursday 12-4 and Fri, Sat, Sun 12-6 weather permitting. Pool passes available on the Forms tab.
Melbourne swimming lessons are June 13-16 and 20-23. Forms are under the Forms tab.
Baxter swimming lessons are June 27-30 and July 5-8 with July 1 as a makeup day if needed. Forms are under the Forms tab.
Check out Melbourne Library on their website and on Facebook.
SEE & LIKE MELBOURNE HAPPENINGS ON FACEBOOK FOR UP TO THE MINUTE POSTS & INFORMATION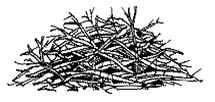 YARD WASTE DISPOSAL
The City of Melbourne has a place at the lagoon where you are allowed to take yard waste for disposal. Yard waste is anything that grew on your property that you have cut down and want to dispose of. However, we do NOT want you to take tree stumps and large tree limbs unless you talk to Jim first.
If you take leaves in bags, please empty the bags and take them home to dispose of. NO lumber or wooden furniture, no garbage.
You must come to City Hall to sign for the key to the lagoon.
"Remember, if you didn't grow it, don't throw it!"